About us
For some great Indian takeaway, try Singhs Curry House in Currimundi. The chef recommends one of the eatery's special platter combinations to try many of the best offerings including the vegetable, tandoori or mixed entree platter. They provide variety at an excellent price. Appetizers include onion bhaaji, meat samosa, and chicken pakora. Diners may enjoy a wide variety of curries. Special seafood dishes include prawn or fish madras. Vegetarians can select from many dishes as well including mixed vegetable curry, aloo chana masala and vegetable korma. Don't forget to add some naan bread to your order.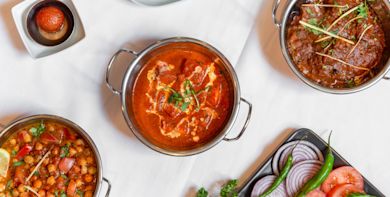 Reviews
Ben
"Soooo Good"
17/02/2020
Erin
"Amazing as always.."
7/02/2020
Natalie
"Great service as always ??"
6/02/2020
Denica
"Food was so delicious!"
20/01/2020